Babes in Farmland BabyStar Sweetie Quilt Fabric Kit / Lambs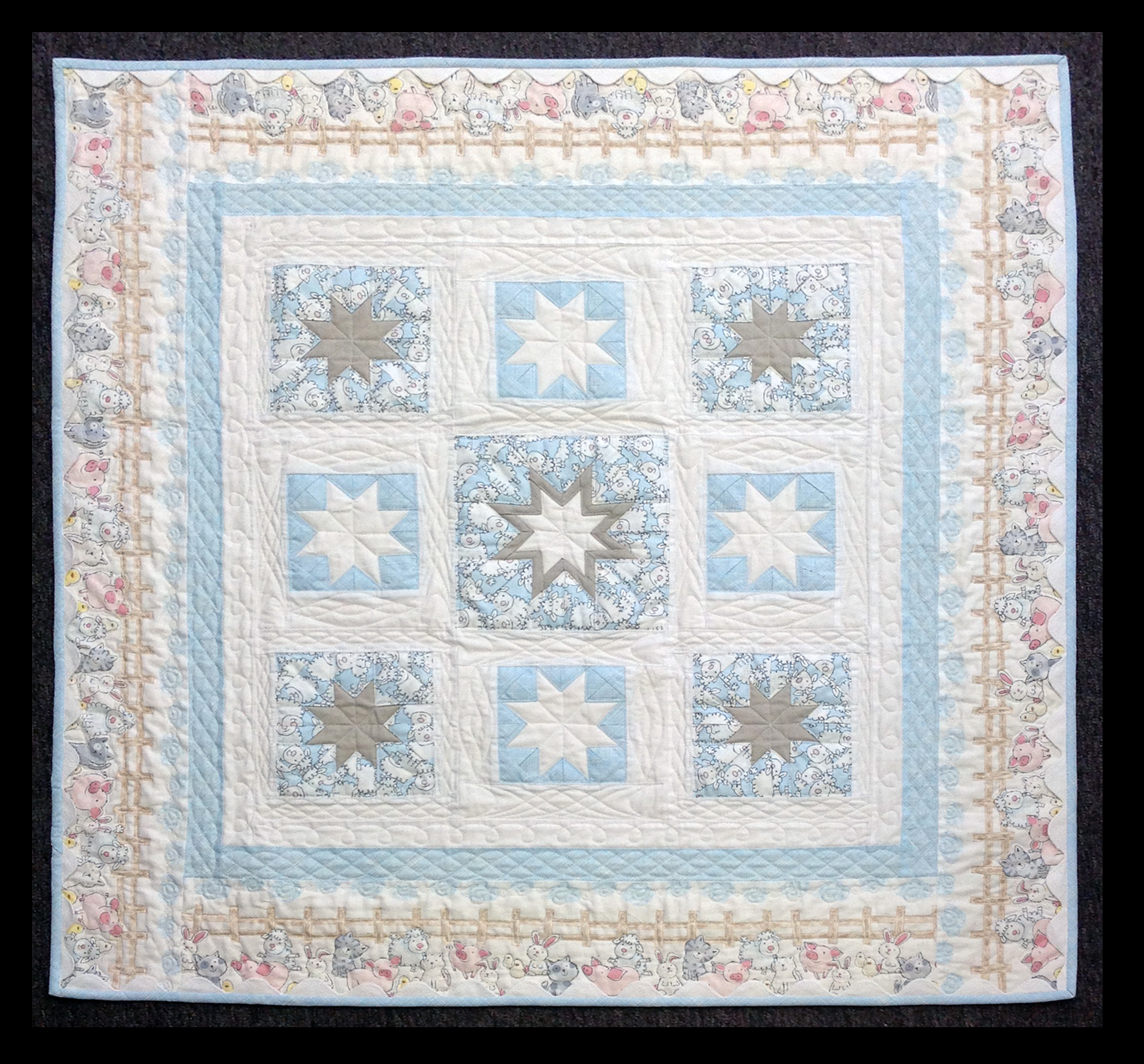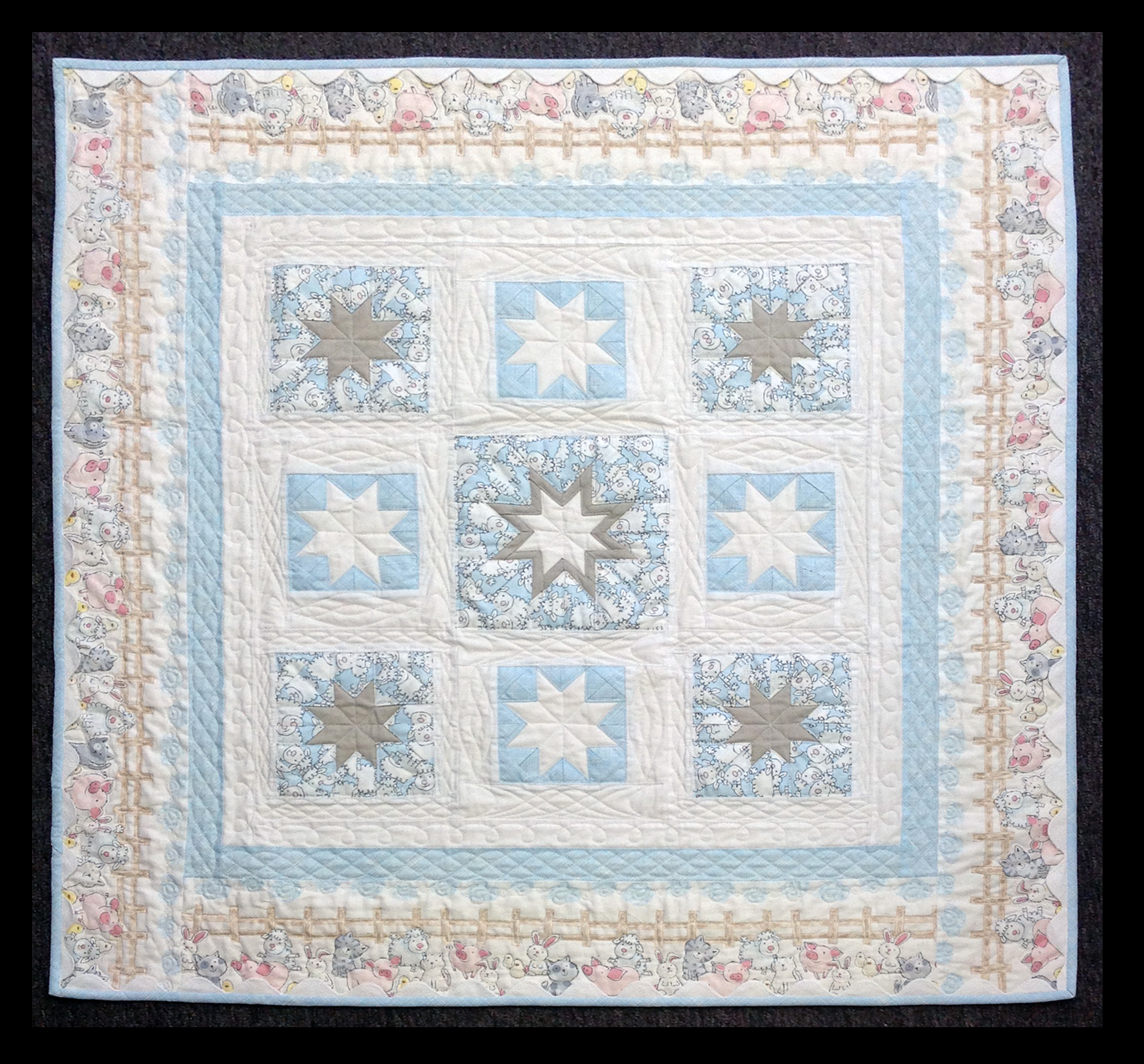 Babes in Farmland BabyStar Sweetie Quilt Fabric Kit / Lambs
Size: 36" x 36"
Price includes pattern
This kit is made with Timeless Treasures fabric "Babes in Farmland" and Soho solids. You're sure to love this sweet little quilt! It has charm and softness, and focuses the attention on the awesome 3-D stars. The pattern consists of 9 folded EasyStar blocks, in 3 different sizes. They float in the background around a double folded star. Pastels and medium colors are used to give a subtle and warm feeling. The quilt is bound with a strip of jumbo rick rack, and gives an additional 3-D effect.

Level: Confident Beginner

This is a pattern made to use with the Folded Star Stencil from PlumEasy Patterns. It is available here on our website, but is a separate purchase. There are many things you can use the stencil for, among them is this pattern.

We have made a step-by-step Stencil Blog to teach how to make our new EasyStar block. The address is plumeasypatterns.com under "Extras". We hope you'll enjoy learning about our new trick.