Craft Filling Sampler Gift Pack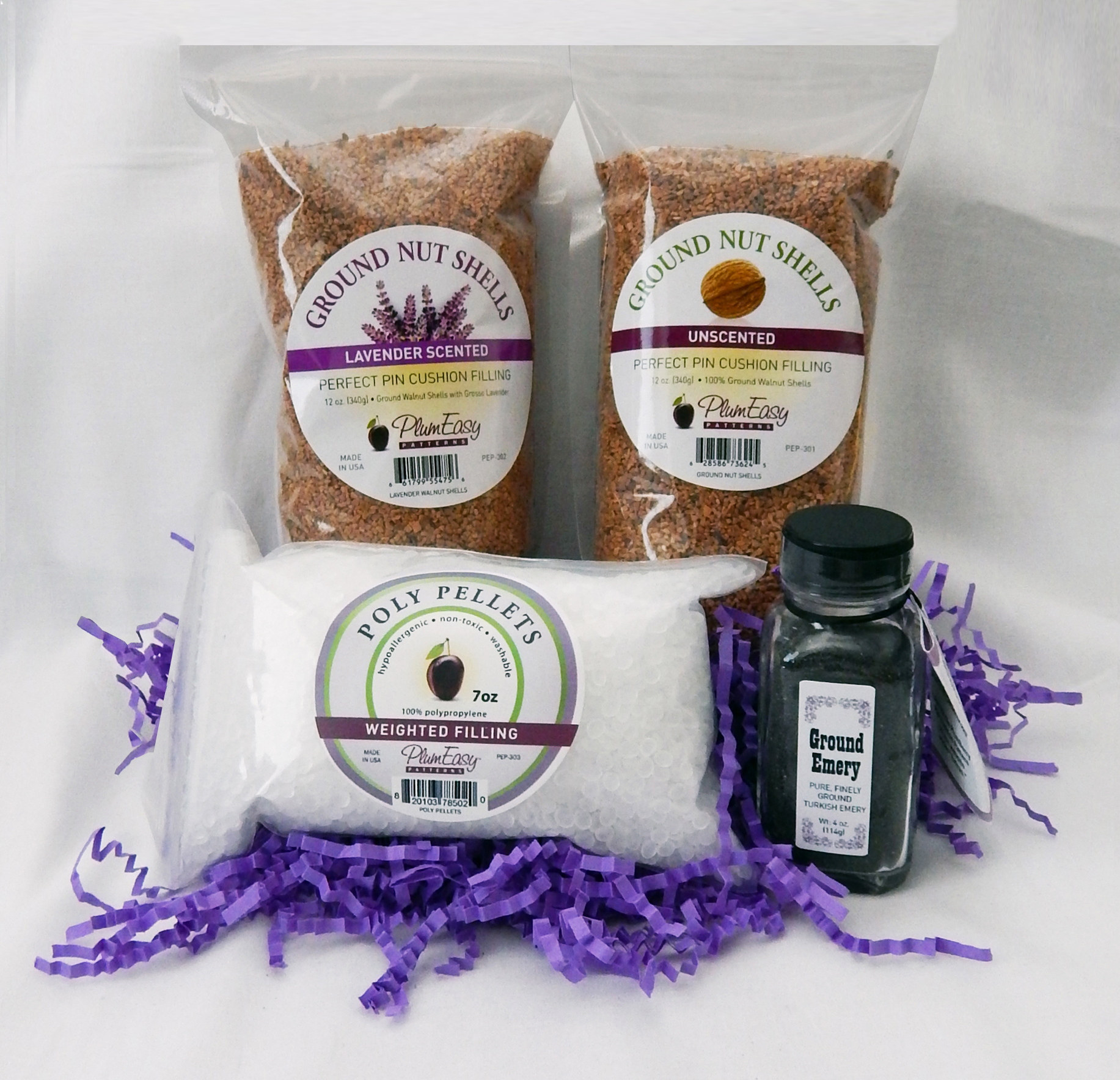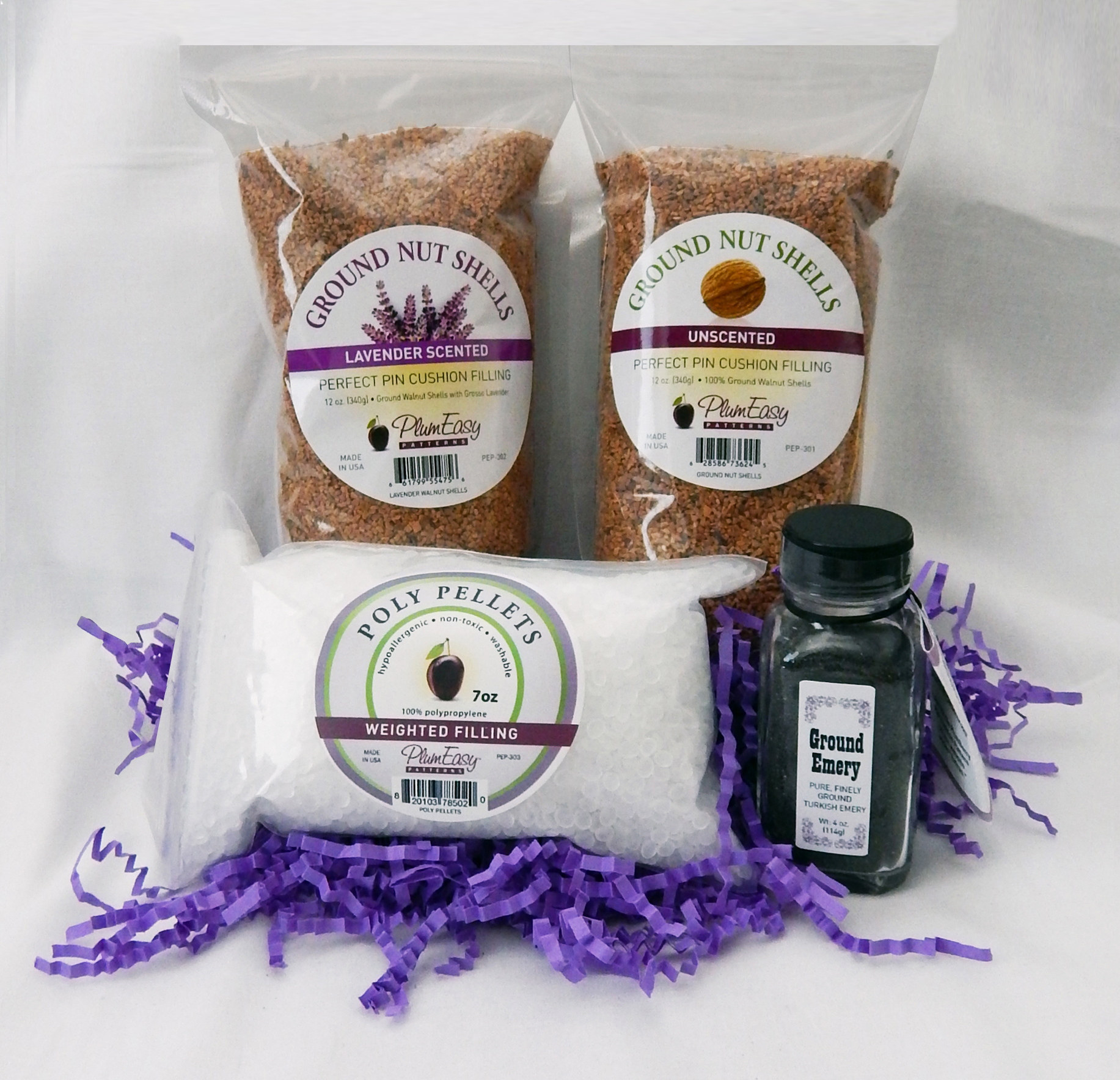 Craft Filling Sampler Gift Pack
Delight your pin cushion enthusiast friends with a unique gift item. Never before has a gift pack been specifically made with craft fillings; and perhaps never again unless this is a popular item! We are offering it for a limited time.
The gift box is shrink-wrapped to stay in good condition, with a clear lid and stretch gold ribbon.
It comes with four world-class fillings:
• Ground Walnut Shells
Finely ground and cleaned unscented walnut shells used for many filling projects. Try it when making an ironing ham or filling a pin cushion.
• Lavender Scented Ground Walnuts
Finely ground shells with Infused with Grosso lavender and essential oil. Great for warming neck rolls or pin cushions.
• Poly Propolyene Beads
Hypo-allergenic, non‑toxic, and washable. Great for weighted blankets, i-Spy toys, bean bags, and stuffed animals.
• Ground Emery
Pure Turkish Emery sand. This is the filling used in little "strawberries," which sharpen your pins, that come with the old fashioned tomato pin cushion. Our Ground Emery comes with a free PlumBerry mini pin cushion pattern! (The pin cushion is pictured with pins pushed into it for fun.)
Offered for a limited time.
Persons allergic to walnuts or lavender should avoid contact with the ground nut fillings.